Sell my Left Hand Drive car

What we do
We Buy all makes of left hand drive vehicles, we collect your vehicle from any location, in any city, town or village across England, Scotland, Ireland and Wales. We frequently travel to mainland Europe, France, Spain, Belgium, Italy etc, buying left hand drive cars from our customer, we have years of experience with legal documentation from various countries relating to exchange of ownership.

We have experienced drivers who have a long history in driving all over Europe, we will simply fly in to any airport across Europe and make our way to your location, it's as easy as that.

Customer care/after care
We pride in ourselves in placing our customers first, listening and understanding there needs. We understand you our customers live a busy life at home and work so we work around you. We can view and collect any time anyplace, either at home work or any city. Don't be worried if Sunday is the only day you are available.

We also view/collect vehicles on Sunday's, we truly understand our customers needs, you our customers come first.

How we pay
We can pay various ways, preferably we advise our customers to tell us how they would like to be paid. We use secure bank payment eg bacs/chaps, through Barclays bank.

We can also pay by bankers draft and cash, rest assured we pay before we take collection of your vehicle, and will not do so until you have cleared funds in your account.

We buy all Left hand Drive vehicles,
Contact Jay today on 07961 52 5553.

With over 15 years experience in buying LHD vehicles we are the UK's leading dealer!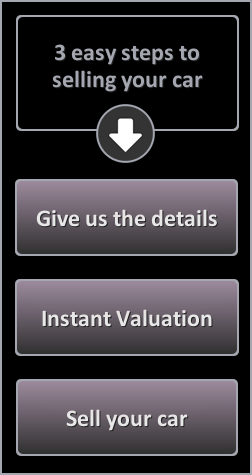 Buy my Left Hand Drive Car
We buy all LHD cars

LHD Alfa Romeo, LHD Audi, LHD Jeep, LHD BMW, LHD Chevrolet, LHD Chrysler, LHD Citron, LHD Daewoo, LHD Daihatsu, LHD Dodge, LHD Fiat, LHD Ford, LHD GMC, LHD Honda, LHD Hummer, LHD Hyundai, LHD Jaguar, LHD KIA, LHD Land Rover, LHD Lexus, LHD Lincoln, LHD Mercedes-Benz, LHD Mini, LHD Mitsubishi, LHD Peugeot, LHD Plymouth, LHD Pontiac, LHD Porsche,LHD Proton, LHD Renault, LHD Rover, LHD Saab, LHD Seat, LHD Skoda, LHD Smart car, LHD Subaru, LHD Suzuki, LHD Toyota, LHD Vauxhall, LHD Volkswagen, LHD Volvo

Sell My LHD,
28 Pinfold Street,
In same premises as JJ Services,
Walsall, West Midlands,
WS10 8SY.